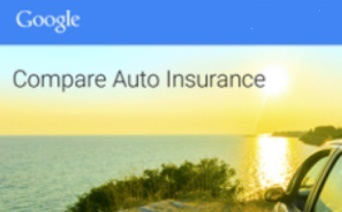 Today Google launched in the US a new feature to sell car insurance to web searchers. (See also my post from February 18).
In the UK Google's comparison site is in operation since 2012 but a launch in the US has been delayed several times. Google is launching now in California with plans to roll-out to other states later this year.
"Google Compare for Auto Insurance" will automatically pop-up when a customer searches for "car insurance" while using Google's search engine. They will get a small gray questionnaire, asking for their zip code and some vehicle information. After filling that out the comparison tool will list the results provided by the related insurers. "The insurance providers can also use the service to highlight what makes them unique, as the Compare product has a field where they can mention their differentiating features – like safe driver discounts, or "A"-rated customer service, for example".
Of course you can go to the site directly as well.
Google says that its comparison technology was built in-house, but did confirm it's working with "many partners" including CoverHound and CompareNow as part of the quote aggregation process.
Far from all insurance companies are participating. Some large companies like GEICO, Progressive, Allstate and State Farm seem to be out at this stage.
Time will learn what the real driving force is behind this feature that is putting more pressure on the existing aggregators and insurance providers:
Gathering pricing information for later use
Commission
Additional services and advertising
?
Or just a combination of all.