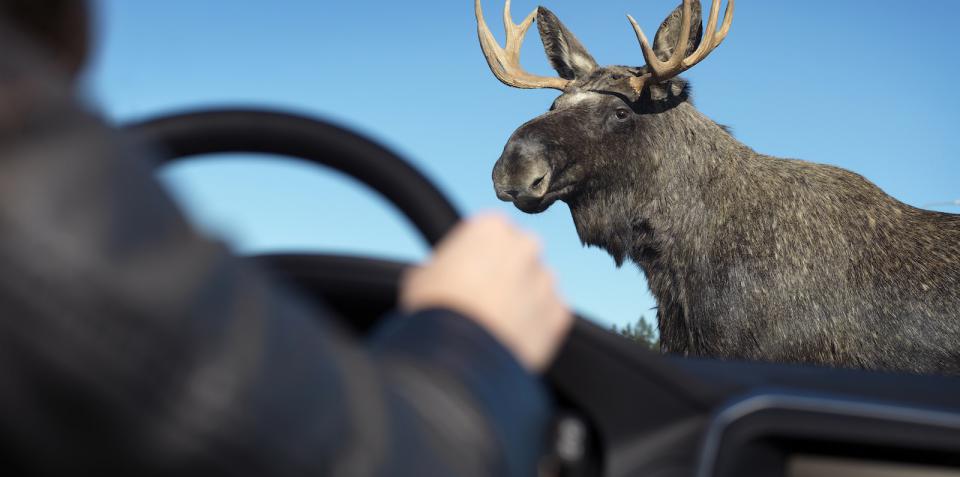 In August 2002 the production of the original XC90 started and after several upgrades and 13 years Volvo introduced the next generation (XC90 Model 2016).
Safety
For Volvo safety is the guiding star since 1927. Apart from many new construction and design details concerning the New XC90 Volvo can boast again on being the first regarding two new "IntelliSafe" features: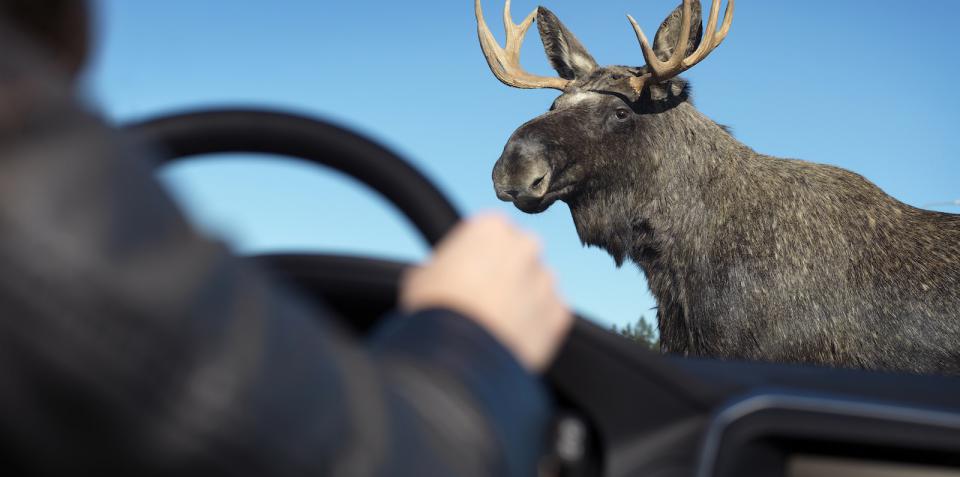 Intersection Auto Braking
Intersection auto braking system (when a collision is likely);
Run-off road protection package (Safe Positioning).
Further Volvo improved safety in many ways:
Queue assist (acceleration, braking and steering are controlled automatically);
Rollover protection;
City safety auto braking (now including vehicles, cyclists and pedestrians, night and day);
Whiplash protection system (next generation WHIPS);
Boron steel safety cage (5x stronger than 1st generation XC90).
All technologies to take the company a significant step closer to its vision that "no one will be killed or seriously injured in a new Volvo car by 2020". Or in the long term: Volvo Cars' vision is to design cars that should not crash.
Infotainment and Connectivity
Volvo uses Volvo Sensus Connect for Infotainment. It has a built-in data connection enabling information services and audio apps. There is also Sensus Pro with Volvo On Call, Mobile App and WiFi-hotspot.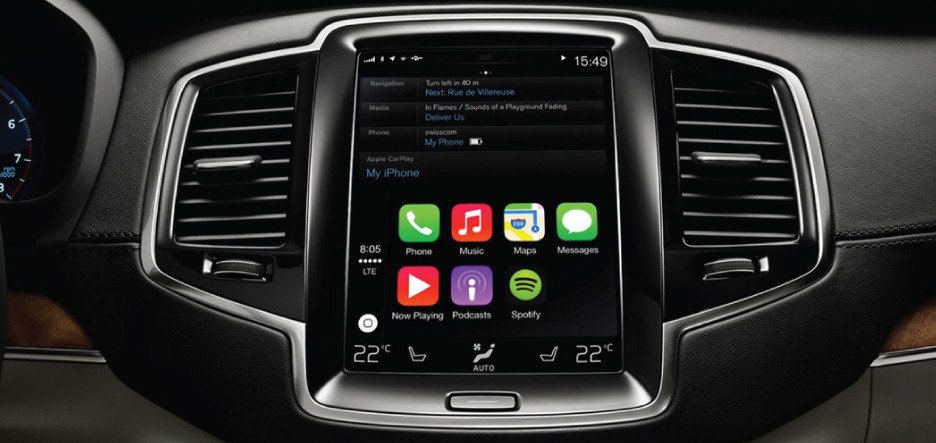 Volvo XC90 2016 Display
Sensus is supported by a tablet-like vertically oriented 9" touch screen to control all car functions together with steering wheel buttons and a Head-Up Display (HUD).
On top this is one of the first cars which has Apple CarPLay pre-installed to connect with your smartphone (iOS-device).
CarPlay takes over the whole system when it is in use and Volvo Sensus' maps, music and phone functions are paused.  However, when CarPlay is working, the car temperature and air conditioning/heating controls can still be accessed on the in-dash touchscreen.
Your customized travel companion; from iTunes to Siri (talk & talks back) as an ideal virtual passenger.
CarPlay only?
Volvo announced in June 2014: "Volvo will join the Open Automotive Alliance and will be bringing Apple's CarPlay and Android Auto to its vehicles in the future. Starting with the new XC90, Volvo's cars will use a brand new Scalable Product Architecture which allows the cars to be compatible with both services."
So far the XC90 seems not to include both services? And a bit of strange for a world car to start with CarPlay only where the world market share (2014) for iOS is 14.8% and for Android 81.5% (IDC 24/02/2015). It must have a good reason and of course in the end the Operating System has to be optional/replaceable. Guess that's just a matter of time.